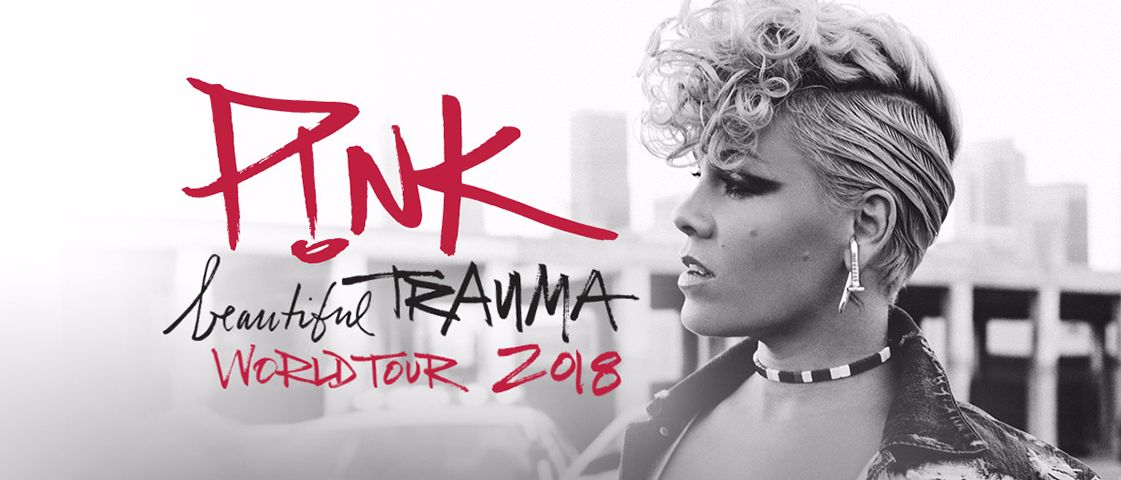 International Pop Icon P!nk Brings Beautiful Trauma World Tour To Wells Fargo Center
Oct

5

, 2017
International pop icon P!NK brings Beautiful Trauma World Tour to Wells Fargo Center on Friday, April 13, 2018.
Tickets go on sale on Friday, October 13 at 10 a.m. exclusively through WellsFargoCenterPhilly.com or by phone at 1-800-298-4200 or in person at the Wells Fargo Center box office.
P!NK last hit the road on her The Truth About Love Tour which saw her play 142 sold out shows across 13 countries. The Los Angeles Times said, "P!NK remains perhaps the most gifted and imaginative physical performer in pop right now," while Rolling Stone claimed, "the singer had demonstrated an epic workout of vocals, stagecraft and stunt-work without missing a note," and The Hollywood Reporter raved, "she still is one of pop's most powerful vocalists."
In addition, P!NK releases another track, "Whatever You Want" from her highly anticipated seventh studio album Beautiful Trauma, which is available for pre-order now and due out in stores on October 13th (click here to listen) via RCA Records. The track was produced and written by Max Martin and Shellback along with additional writing credits from P!NK. P!NK has also released two other tracks from the album, first single, "What About Us" and "Beautiful Trauma" to rave reviews.