MHS Lift To Become Official Title Sponsor Of Upcoming Inaugural Big 5 Classic
Nov

3

, 2023
Comcast Spectacor and MHS Lift, an award winning, nationally-recognized material handling equipment company, today announced a partnership with the South Jersey-based company that will make MHS Lift title sponsor of the inaugural Big 5 Classic.
The first-ever MHS Lift Big 5 Classic will be held at the completely transformed New Wells Fargo Center on December 2. Tickets for the tripleheader start at just $45 and are good for all three matchups. Group and premium ticket options are also available at big5classic.com.
MHS Lift, which is based in Pennsauken, NJ, has been the provider of fork lifts and other material handling equipment at the New Wells Fargo Center since 2019. The organization now has over 53 years of service and over 215 employees at facilities spanning eight states including Delaware, Pennsylvania, Tennessee, Ohio, Illinois, Arizona and California.
"We are proud to lead the charge as the title sponsor for the MHS Lift Big 5 Classic, championing the values of determination, teamwork and passion," said Brett Levin, MHS Lift Co-President.
"As a company deeply rooted in the Greater Philadelphia region, we consider it a privilege to stand behind the incredible schools in our local area," said Andy Levin, MHS Lift Co-President.
"We are thrilled to have MHS Lift come on as title partner for the inaugural Big 5 Classic," said Michael Sulkes, General Manager of the New Wells Fargo Center. "Having a local company on board who understands the significance of the Big 5 in our region will help elevate this new Philadelphia basketball tradition."
Last April, the Big 5 officially welcomed Drexel University and revealed details of a new series format where the Big 5 champion will be determined during a same-day, Big 5 tripleheader in South Philadelphia.
For the 2023-24 season, Pod 1 features Drexel, La Salle and Temple while Pod 2 features Penn, Saint Joseph's and Villanova.
2023-24 Philadelphia Big 5 Men's Basketball Schedule
Tuesday, Nov. 7 – Drexel at La Salle
Friday, Nov. 10 – Penn at Saint Joseph's
Monday, Nov. 13 – Villanova at Penn
Tuesday, Nov. 14 – Temple at Drexel
Wednesday, Nov. 29 – Saint Joseph's at Villanova
Wednesday, Nov. 29 – La Salle at Temple
Saturday, Dec. 2 – Big 5 Classic Tripleheader at the New Wells Fargo Center
All teams will participate in the Big 5 Classic tripleheader with the first seed in each pod competing for the Big 5 championship, the second-place teams in each pod competing for third place, and the third seeds competing for fifth place.
The New Wells Fargo Center, which is currently in the final stage of its multi-year $400 million transformation, has been the site of numerous NCAA Tournament games, including the NCAA Men's East Regionals (twice), the NCAA Men's First and Second Round Games (three times), and the 2000 NCAA Women's Final Four. Wells Fargo Center is set to host the NCAA Men's First & Second Round Games in 2026. The arena holds the record for the highest attendance for a college basketball game in the commonwealth of Pennsylvania, which took place on January 29, 2017, when No. 1 Villanova University used a last-second tip-in to beat No. 24 University of Virginia before a crowd of 20,907.
###
About MHS Lift
MHS Lift is a leading provider of warehousing and distribution solutions to increase productivity and operational efficiency. Since its inception over 53 years ago, the second-generation family-owned, and now employee-owned company, led by brothers Andy and Brett Levin, has grown from a regional purveyor of equipment into a comprehensive material handling system design and integration house with successful implementations across North America. MHS Lift provides warehouse optimization, fleet management, new and used forklifts, aerial equipment, personnel carriers, rental and parts and maintenance. Its diverse client base includes food, manufacturing and retail, ranging from family-owned businesses to Fortune 100 companies. To meet its growing customer base, the company has office locations in New Jersey, Delaware, Pennsylvania, Tennessee, Ohio, Illinois, Arizona and California. For more information, visit www.MHSlift.com.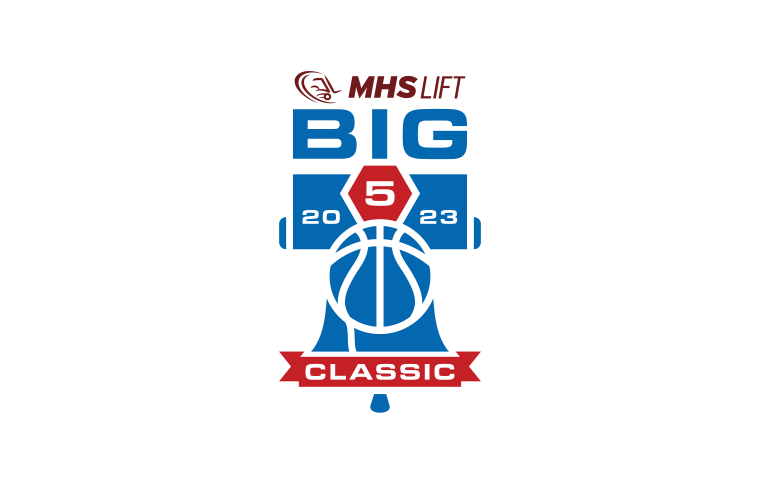 Saturday |
Dec.
2nd
, 2023
Drexel, La Salle, Penn, Saint Joseph's, Temple & Villanova