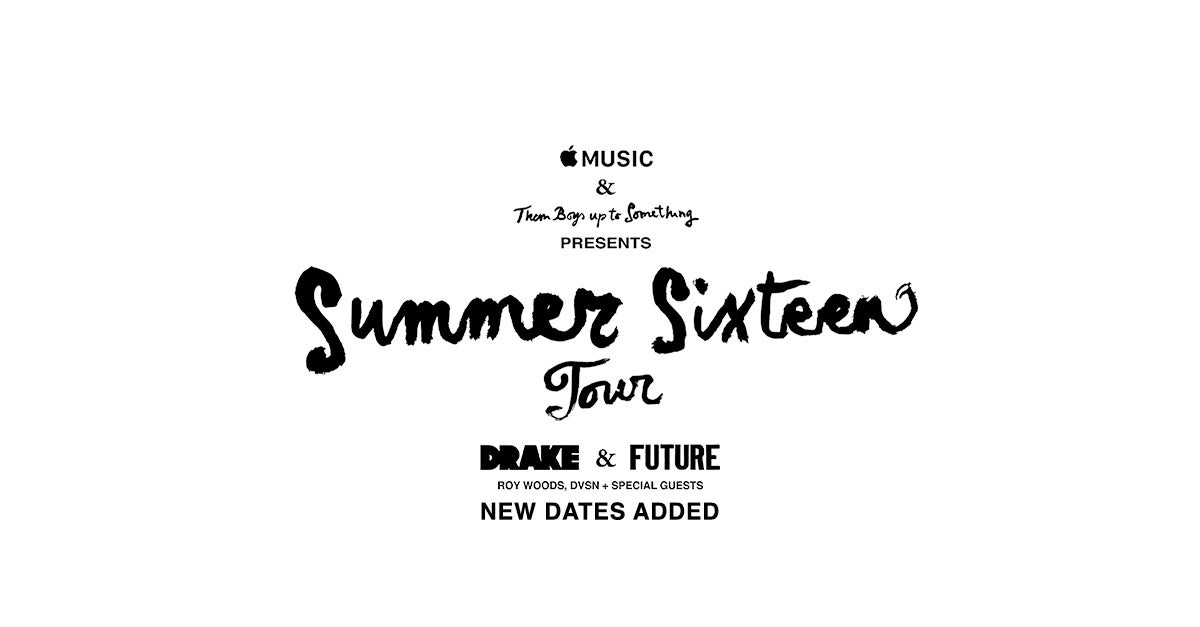 'One Dance' Not Enough For Philadelphia - Following Overwhelming Demand For Tickets DRAKE Adds Additional Stop At Wells Fargo Center On October 13
May

20

, 2016
Due to overwhelming popular demand, Grammy award-winning and multi-platinum selling artist Drake adds a second DRAKE SUMMER SIXTEEN TOUR WITH FUTURE AND SPECIAL GUESTS stop at Wells Fargo Center on Thursday, October 13. Drake last performed at the Wells Fargo Center on December 18, 2013.
Tickets will go on sale on Thursday, May 26 at 10 a.m. exclusively through ComcastTIX online at ComcastTIX.com, by phone at 1-800-298-4200 or in person at the Wells Fargo Center box office.
Drake's newest album, View, is currently set for release on April 29, 2016. The album's multi-platinum certified lead single, "Hotline Bling," became a massive hit reaching No. 2 on the Billboard Hot 100 chart and No. 1 on the Billboard Hot R&B/Hip Hop Songs and Billboard Rhythmic charts. Three of the album's subsequent singles, "Summer Sixteen," "Pop Style," and "One Dance," are all currently in the Top 20 on the Billboard Hot R&B/Hip Hop Songs charts with "One Dance" and "Pop Style" sitting at the No. 1 and No. 3 spot respectively on the Billboard R&B/Hip Hop Digital Songs chart this week.