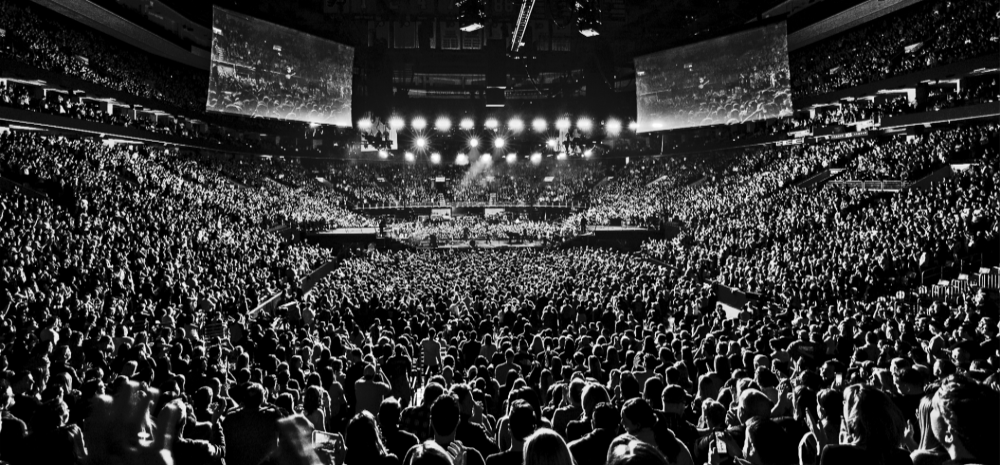 The New Wells Fargo Center To Add Four Entrance Lanes And Triple Payment Kiosks To Significantly Speed Up Entry And Exit At The Sports Complex
May

2

, 2023
The New Wells Fargo Center has begun construction on a critical expansion project that will significantly improve the guest arrival and exit experiences at the three venues in the South Philadelphia Sports Complex: the New Wells Fargo Center, Citizens Bank Park, and Lincoln Financial Field. Construction, which will have no impact on ongoing events at the arena, is underway to add two lanes to both the Gate A and Gate C entrances off Broad Street and triple the parking payment kiosks and points of sale to dramatically improve and speed up the process of entering and exiting the Sports Complex.
"The South Philadelphia Sports Complex is an unparalleled asset for our city, and we're making it easier than ever for fans to get in and out of the complex quickly and safely with four new lanes and 16 new points of service," said Wells Fargo Center General Manager Phil Laws. "By adding two additional lanes at both of our Broad Street gates and tripling the kiosks to pay for parking, fans will see the difference right away, and it will also make a real difference for surrounding communities here in South Philly."
Currently, the two Broad Street entrances to the Sports Complex each have four lanes with single points of service at each. Once the project is complete later this summer, each Broad Street gate will have six lanes with two kiosks per lane, increasing the points of sale from four to 12. This significantly expanded traffic and parking infrastructure will benefit guests at all three of the Sports Complex's venues and reduce traffic for South Philadelphia residents. With increased traffic to the redeveloped Navy Yard, FDR Park, and the Bellweather District, these updates will also improve pedestrian safety by reducing congestion on Broad Street.
In addition to the expansions at Gates A and C, new curb configurations at Gate B will allow easier exiting for guests after events.
This is just the latest phase of improvements to the parking experience at Wells Fargo Center. In the fall of 2021, the arena formally introduced cashless parking at all lots which reduced transaction time from cash (three times longer) and credit cards (twice as long).
The improvements are also a part of the broader investment in and revitalization of South Philadelphia, including the nearly $400 million Transformation of the New Wells Fargo Center.
ABOUT THE NEW WELLS FARGO CENTER
The New Wells Fargo Center's Transformation project is one of the most significant arena projects anywhere in the world. In addition to the arena being completely re-imagined, the New Wells Fargo Center has brought in some of the biggest names in Philadelphia's restaurant scene including Marc Vetri, Jose Garces, and Stephen Starr. The New Wells Fargo Center is a direct, private investment in the Stadium District and an anchor for the broader revitalization of South Philadelphia, including plans to revitalize FDR Park, invest in local roads and infrastructure, and redevelop underutilized areas.