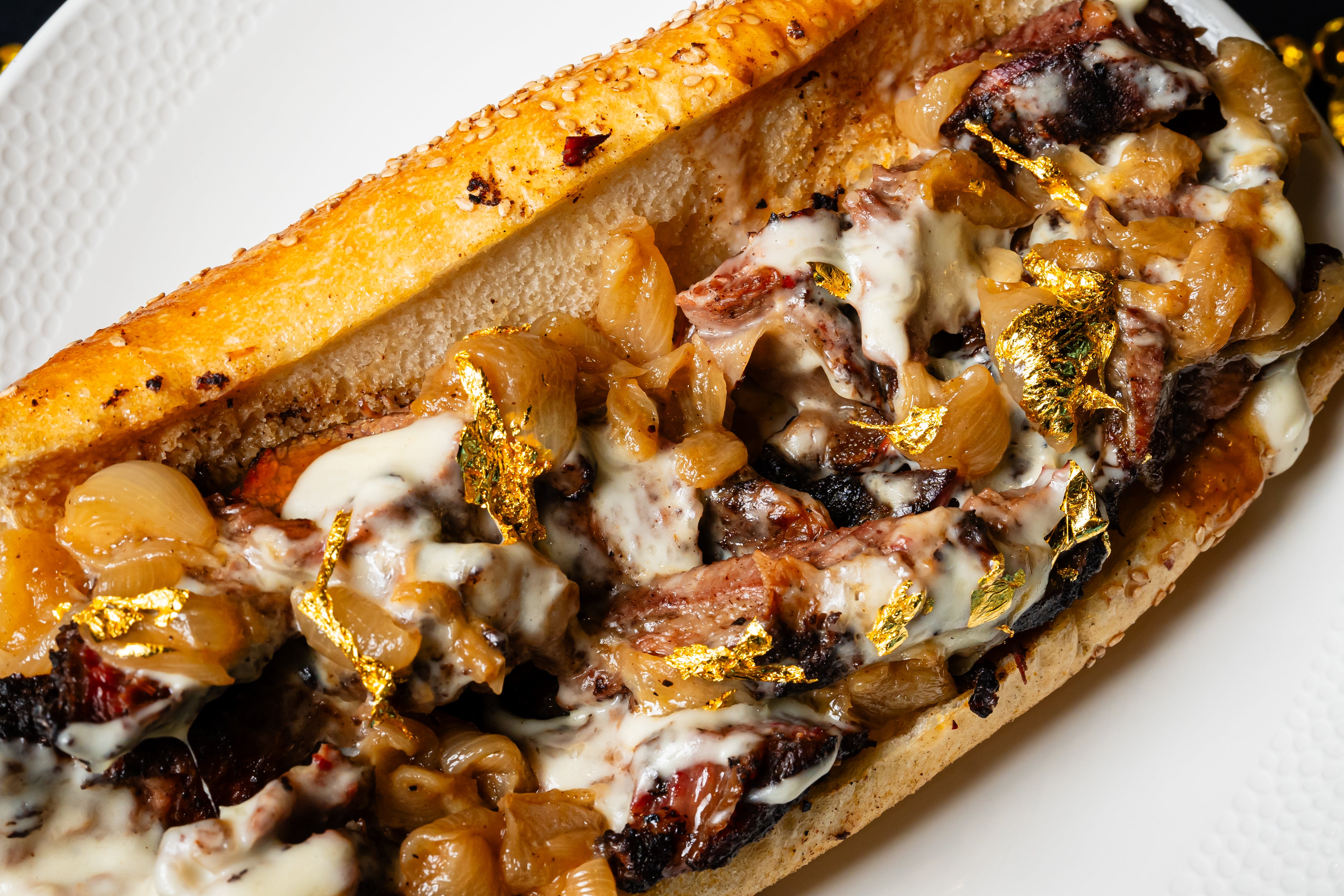 The New Wells Fargo Center Announces New Food And Beverage Offerings For 2023-2024 Events Season Including First Ever Partnership With Han Dynasty
Oct

13

, 2023
The New Wells Fargo Center, in partnership with its concessionaire, Aramark Sports + Entertainment, today announced its full lineup of new food and beverage offerings coming to the arena for the 2023-2024 events season. Included in this season's new offerings are selections from Han Dynasty, Philadelphia's premier destination for authentic cuisine of the Sichuan Chinese culture. After a successful inaugural year, Chef Marc Vetri and Chef Jose Garces are also expanding their already delicious list of offerings with brand-new items.
"Ensuring the best possible experience for every guest attending an event at the New Wells Fargo Center is always our number one priority," said Phil Laws, President of the New Wells Fargo Center. "Our food and beverage offerings have long been among the best in the country, so we are thrilled to announce our brand-new items for the upcoming events season. Between new dishes from some of Philly's premier culinary minds to expanded vegetarian options and Spectrum classics, there is sure to be something for every appetite!"
Last night, the New Wells Fargo Center previewed the new selections during the "Taste of Wells Fargo Center" event. Video and photos from that event can be found here.
The new lineup of food and beverage options will be available at the arena starting this Tuesday, October 17, during the Philadelphia Flyers home opener against the Vancouver Canucks.
The full culinary experience at the New Wells Fargo Center is sure to satisfy all appetites with a wide range of offerings that includes fan favorites, local flavors and twists on classic dishes. In addition to arena classics, the new offerings at the New Wells Fargo Center will include unique takes on Philly's own cheesesteaks, reinvented interpretations of classic tacos, upgraded offerings for vegetarians and more!

New Concepts, Menu Items and Expanded Locations
Fans will be greeted by new branded concepts at stands throughout the Main Concourse and Mezzanine Levels.

Brand-New Culinary Offerings

Launch Test Kitchen: Han Dynasty (Section 107)
New this year, fans can expect a rotating selection of their local favorites at the Launch Test Kitchen at Section 107. With a focus on diverse local vendors, this stand will feature selections from local restaurants. First up is fan favorite Han Dynasty!

Since 2007, Han Dynasty has been bringing its Sichuan style spice to Philadelphians. For the first time ever, fans will be able to enjoy the authentic cuisine of the Sichuan Chinese culture as they take in one of the 220+ events per year at the New Wells Fargo Center.

"We "Han Dynasty" are excited to bring our authentic spicy-numbing flavors to the fans of the Sixers and Flyers," said Mark Allan, Owner of Han Dynasty. "Han started his Dynasty in Philadelphia and being able to connect with Philly sports fans and concertgoers has long been a goal of Han and the company. We hope this glimpse into the cuisine that's made us so popular in our restaurants will make Han Dynasty a hit all da way down Broad Street!"

Menu items will include:
· Vegetable or Chicken Lo Mein: Stir-fried egg noodles with onions, scallions, carrots and cabbage
· Chicken Dumplings: Pan-fried chicken dumplings with ginger soy sauce
· Vegetable Dumplings: Pan-fried vegetable dumplings with ginger soy sauce
· Fried Rice: Chinese-style short-grain rice stir-fried with egg, scallions, green peas and carrots
· General Han's Chicken: Han's ultimate sweet, savory, spicy and tangy chicken chunks

New Concessions Items
In addition to Han Dynasty's first foray into a sports and entertainment venue, the New Wells Fargo Center is adding the below to its already robust line-up of culinary offerings:
Vetri Meatballs (MVP)
Meatballs with tomato sauce, whipped ricotta, basil and breadsticks
Butternut Squash Pizza (MVP)
Butternut squash pizza with fontina, fresh rosemary, garlic oil and shaved parmesan. This is the first of a rotation of specialty seasonal pizzas that will be featured at MVP.
Mission Burrito (Garces Eats)
San Francisco style burrito with chicken adobo, black beans, poblanos, roasted corn, casa blend cheese and salsa roja

Beef Tacos (Buena Onda)
Beef taco with refried beans, queso fresco, cilantro, red chili sauce and crema
Chicken Pesto Sandwich (Section 104)
Chicken breast on Ciabatta roll with basil pesto, melted fresh mozzarella cheese and arugula
Veggie Cheesesteak (Section 104)
Mushrooms, onions, green and red bell peppers with melted provolone cheese on a Tuscan roll
BAR Burger (Sections 122/221)
Fresh beef burger patty with melted cheddar cheese, bacon, ranch dressing, avocado spread, lettuce and tomato
Walking Taco (Sections 104, 110, 122)
Choice of Doritos®, Tostitos® or Fritos® with beef taco meat, melted cheese, lettuce, tomato, and lime crema
Ultimate Veggie Sandwich (Sections 107/209)
Multi grain bread with red pepper hummus spread, provolone cheese, cucumber, red onion, lettuce, shredded carrots, and avocado spread
Turkey Club (Sections 107/209)
House made Taglio bread with garlic aioli, roasted turkey breast, cheddar cheese, bacon, lettuce tomato and avocado spread
BBQ Brisket Sandwich (Section 202)
Brioche roll with slow smoked brisket and BBQ Sauce
BBQ Pulled Pork Sandwich (Section 202)
Brioche roll with slow smoked pork, Carolina Gold BBQ Sauce, and Coleslaw
Mexican Street Corn (Sections 205/217)
Roasted corn on the cob topped with MSC sauce, cotija cheese, tajin and cilantro
Char Grilled Chili Cheese Dog (Sections 205/217)
Char grilled all beef hot dog with house made chili, shredded cheddar cheese and onions
Pigs in a Blanket (Sections 218)
All beef hot dog wrapped in puff pastry topped with sesame seeds
Classic Grilled Cheese (Section 218)
White bread and cheddar cheese
24stK (Section 117)
Smoked beef rib topped with truffle cheese sauce, caramelized onions, A.1. demi sauce and 24k gold and served on a Liscio Bakery roll