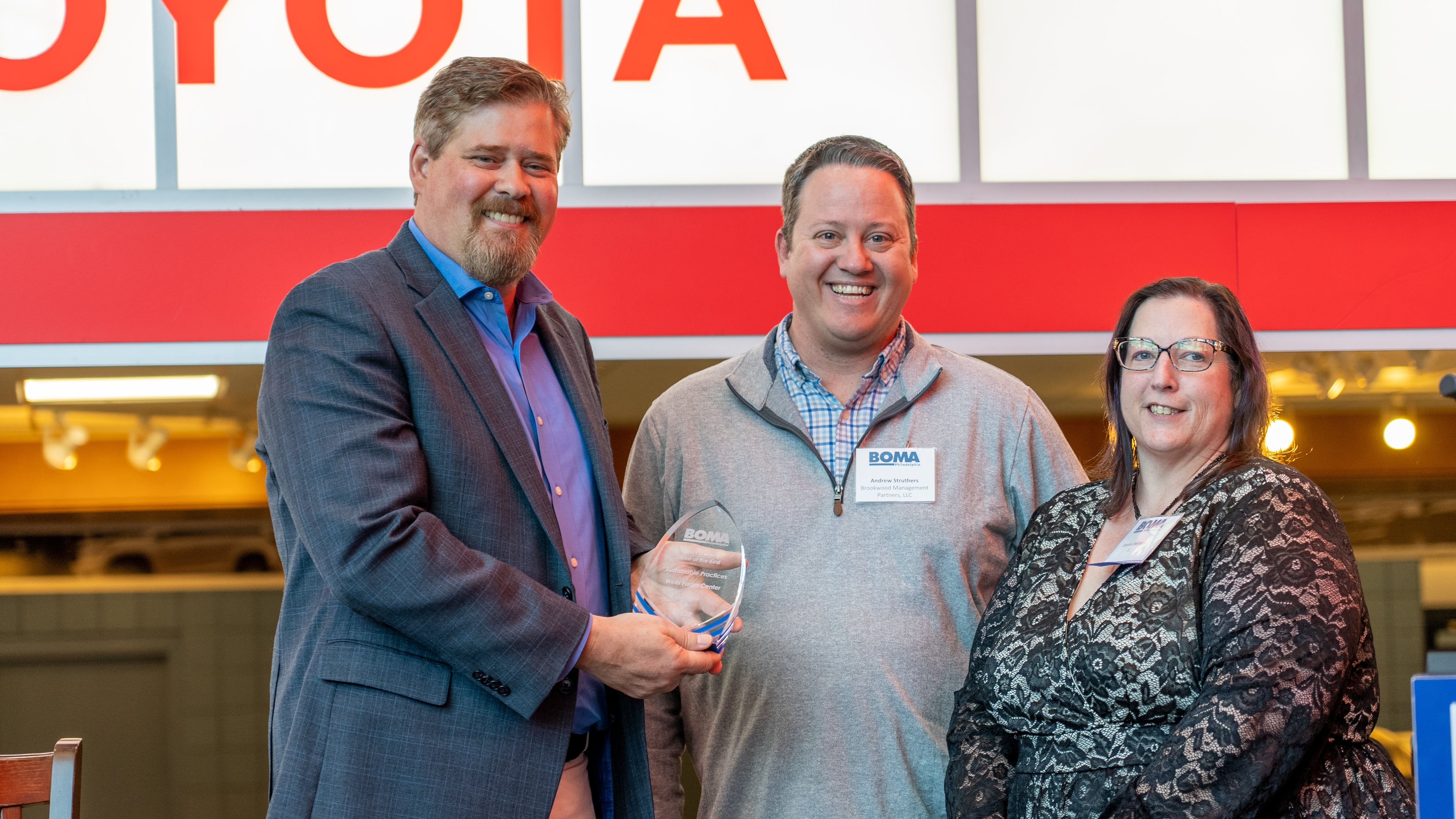 Wells Fargo Center Receives Award For "Best Of The Best Sustainable Practices"
Feb

22

, 2023
Yesterday, the Building Owners and Managers Association (BOMA) Philadelphia, an industry-leading organization of more than 500 commercial real estate professionals, presented Wells Fargo Center with its annual Outstanding Building of the Year (TOBY) Award for "Best of the Best Sustainable Practices."
"The BOMA Best of the Best Awards recognize excellence in building management, and there is no other building in Philadelphia that represents the Best of the Best in Sustainable Practices better than Wells Fargo Center," said Deanna Ballinger, Chair of BOMA Philadelphia. "What the team here has been able to accomplish in terms of energy renewal, healthy air exchange, recycling and more is nothing short of spectacular. This property is the pinnacle of environmentally-friendly brilliance, and all of us at BOMA commend their forward-thinking initiatives."
The New Wells Fargo Center has made significant investments in every aspect of the arena's mechanical infrastructure to reduce energy consumption. In 2019, the arena installed a state-of-the-art HVAC system, which not only replaces all the air in the arena bowl every 30 minutes, but also significantly reduces the arena's energy consumption. The arena also replaced over 90% of existing light fixtures, both inside and outside the arena, with high-efficiency LED lighting fixtures, leading to a power demand reduction of 360,000 watts.
"Thanks to our $350+ million investment in the New Wells Fargo Center, we're making every aspect of our arena world-class, and that includes a real, substantive commitment to environmental responsibility," said Valerie Camillo, President and CEO of Spectacor Sports and Entertainment. "We're honored to receive this award because the New Wells Fargo Center is an important part of this city, and we're committed to being a key part of a sustainable future for Philadelphia."
The award also highlights Wells Fargo Center's established leadership in sustainable arena operations – in 2018, the arena announced a 15-year agreement with Constellation NewEnergy to purchase long-term renewable energy certificates to match 100% of its electricity consumption, which supported the development of nine megawatts of new wind capacity.
Last summer, Wells Fargo Center was recognized by the Green Sports Alliance at their annual summit and named the first-ever Net Zero Energy Champion at the Play to Zero Awards, which are awarded annually to facilities that lead the industry in sustainability in one of three areas: Energy, Water, and Waste. The New Wells Fargo Center became the first venue to be awarded the Net Zero Energy Champion Award for using renewable electricity to match 100% of the facility's electricity usage.
The New Wells Fargo Center's Transformation project is one of the most significant arena projects in the world, and every inch of the arena has been completely re-imagined. The project will conclude later this year when the arena completely overhauls the arena's Event Level, which includes locker rooms and player/performer facilities, and the building's exterior. The New Wells Fargo Center is a direct, private investment in the Stadium District and an anchor for the broader revitalization of South Philadelphia.